I have been teaching guitar lessons online for 10 years, privately for over 25 years, and college students for the past 4 years. Experience has taught me that success lies in showing students how to coach themselves and how to navigate their blind spots. As a medium I use zoom, skype, or google meet, whichever is easier for you.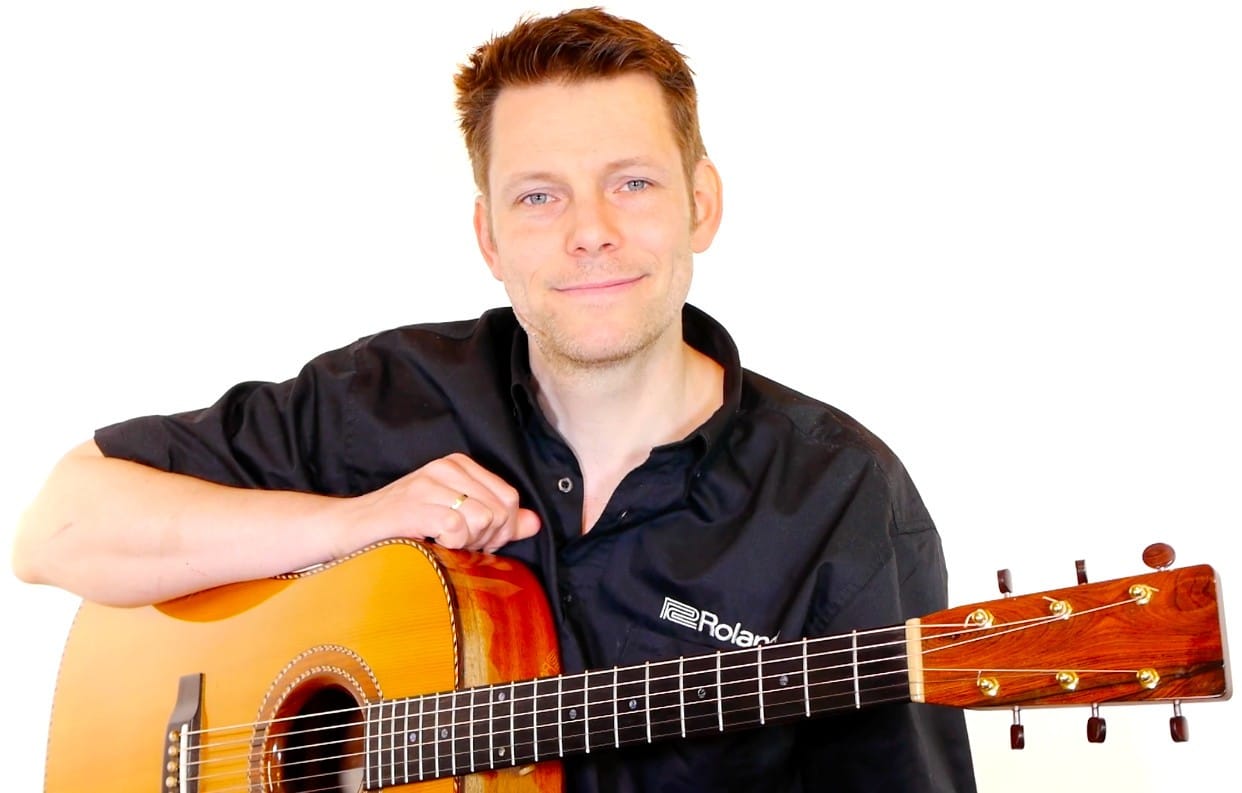 The options on the guitar are endless so in my lessons we start by building those skills that are aligned with your goals.


A good practice routine makes all the difference in the world! After your lesson you'll be walked through the steps you need to take for good practice so you make the most of your time and effort. On top of that, I have courses & resources available for you to make your practicing a success!


Send in your videos and get direct feedback from me on your playing and where you can improve. 
Acoustic & Electric Guitar
Over the past 27 years I have studied both Electric, Steel String, and Classical guitar. Whatever your instrument of choice and playing style is, I will assist and guide you on your journey.
No-one is the same. In my lessons I have a student focused approach which means I ask a lot of questions about your goals and your ideas about music. The lessons are then tailored to those goals without losing sight of your progress and development on the instrument.
We are all human and many of our insecurities can surface during a lesson or during practice. I have had a special interest in guiding and improving students in a way that their mind doesn't come between their heart and their music.
In 2003 I graduated for my Bachelors degree in Music. In 2005 I graduated for my Masters Degree at the Rotterdam Conservatory in the Netherlands.
Single Lesson
Quick tips to help you on your way!
Weekly Lessons
Building a solid foundation!
2 A Month
Stepping up your game!
Two 30m Zoom Lessons/Month
Don't Just Take
My Word For It
Been taking guitar lessons from Andre since September 2017. Very very knowledgeable teacher, any way you want to go with your playing he will be able to lead you in the right direction. Has technical ability as well as real world knowledge about applying what you learn to your songwriting, improvisation etc. Highly recommended.
I've learned from Andre for about 1 year and he has been hands down one of the most impressive, inspiring and individualized teachers I've ever had. Each new lesson it clearly showed how much he had thought and cared about each little inch of progress I could make on my guitar playing and would fine tune each lesson to suit my playing and learning goals. He is a brilliant mentor and I could not recommend him enough.
Passionate, genuine, versatile, and exuberant, are traits that only begin to describe Andre. I studied guitar with him just shy of 2 years, and it would be an understatement to claim that progress was made. It didn't matter what style of music I was curious about, we would seemlessely indulge. His knowledge of world music appeared endless to me, which never left a dull moment during lessons. His charisma inspires me, and his talent and love for music blows my mind. An instructor for all ages, do yourself the favour!
My son, age 13, has taken lessons with André for a year. I'm stunned with the progress he's made in such a short time. He's playing his favourite hits! He's inspired, clearly, as he practices heaps each day and looks forward to his lesson days. He says that André is an excellent teacher, patient, very descriptive, explains things very clearly and it feels intuitive for my son. He appreciates how André takes the time to understand his learning style and supports him accordingly. We can't recommend André highly enough!